Torre Abbey, Torquay, Devon
Torre Abbey is the oldest building in Torquay. It was once the most important Abbey of its kind in England.
Following a massive three-year restoration project visitors can now explore the most ancient and hallowed parts of the building where some stunning finds have been unearthed.
Since its foundation in 1196, Torre Abbey has witnessed, survived and even played a role in some epic moments of history. But through all that, the one thing that has never changed is the hospitality offered to its guests.
It would be impossible to find a more appropriate showcase for Torbay's art collection than historic Torre Abbey, the home of some of Torbay's leading citizens for over 800 years.
The present appearance of the Galleries at Torre Abbey is largely due to the Cary family, who during the 18th century refashioned the Abbey as a magnificent country house. Like all country houses, one of the Abbey's functions was to provide an appropriate setting for its owners' pictures and portraits, which as well as being intrinsically beautiful served to underline the family's social standing by demonstrating their wealth, taste, patronage of the arts, and venerable family pedigree.
The Abbey owns about 600 oils and watercolours from the 18th to the mid 20th centuries. They include Pre-Raphaelite works of national standing, such as Holman Hunt's "The Children's Holiday" and Burne-Jones' drawings of "The Planets". There are also watercolours by William Henry Hunt and Thomas Miles Richardson.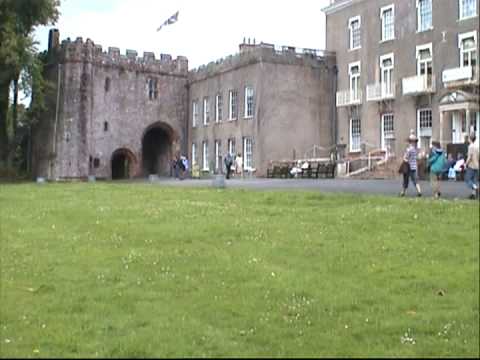 website: www.torre-abbey.org.uk
Open daily, closed Mondays in February, November and December.
Please visit website for details of opening times.
Location:
Torre Abbey
The King's Drive
Torquay TQ2 5JE
Tel 01803 293593
email: torreabbeyenquiries@torbay.gov.uk
Torre Abbey, Torquay, Devon
Torre Abbey, Arts, Heritage, Attraction, Torquay, Historic House, Art Gallery, Gardens, Cafe, Summer Art Exhibition