As you'd expect, there are loads of Events, Festivals and Attractions to visit in South Devon throughout 2013.
Want to know What's On in South Devon?
Scroll down to check monthly events.
FEBRUARY 2013 18-23 February Animated Exeter
Animated Exeter is an annual festival initiated in 1999 and developed by Exeter City Council. With an audience of around 15,000, Animated Exeter is now the premier animation festival in the South West. LINK: www.animatedexeter.co.uk
MARCH 2013 9 March Moretonhampstead Festival of Food, Drink and the Arts
On 9 March Dartmoor will host the Moretonhampstead Festival of Food, Drink & the Arts with guest chef Michael Caines doing demos, plus live music and 100 stalls offering a taste of the very best of local food and drink as well as some fantastic arts and craft displays. LINK: www.moretonfestival.com
APRIL 2013 26-28 April Exeter Festival of South West Food and Drink
Northernhay Gardens and Exeter Castle Courtyard will play host to the South West's largest Food and Drink Festival. An annual event held in the centre of Exeter. Taking place over three days, the Festival also includes two evening Festival After Dark Events featuring live music, chef demos and a great atmosphere. The 2012 festival attracted more than 15,000 visitors, with people flocking to Exeter to indulge in top-notch South West food and drink, see national TV celebrities, and to learn from the many cookery demonstrations and workshops. 2013 promises even more! LINK: www.exeterfoodanddrinkfestival.co.uk
MAY 2013 4-5 May Brixham Pirate and Shanty Festival
The 4th annual Brixham and Sea Shanty Festival is a swashbuckling event lasting for an entire weekend, including competitions, yummy food, great themed entertainment and a chance to dig out that hat and eye patch (and don't forget the parrot!). LINK: www.brixhampiratefestival.co.uk
3-5 May Paignton Bike Festival
The countdown to the BMAD Paignton Bike Festival has begun! The festival takes place on the weekend of 3, 4 & 5 May, 2013, lasting for three days. The Paignton Bike Festival is organised by Bikers Make A Difference who give the proceeds from the event to the disabled children of Torbay, Devon Air Ambulance and St John's too. The Paignton Bike Festival 2013 line-up will have three days of live music, stunt riders, displays, competitions and plenty of motorbike action all weekend. LINK: www.bmad.co.uk
11 May Whacky Races
Now its its 9th year, the annual Whacky Races will be held in the village of East Allington. Go-karts of all shapes, size and styles race down the hill and through the village. Apart from the racing there are lots of other things to see and do throughout the day. The event attracts racers from throughout the country and has a gained a reputation as great fun family day out. LINK: www.eastallingtonwhackyraces.co.uk
17 – 19 May Basketry & Beyond Festival
The Basketry and Beyond 2013 Festival Fishing, Farming and Fashion will celebrate all aspects of basketry. The festival takes place in the inspiring setting of Dartington Estate in South Devon. LINK: Basketry and Beyond 2013 Festival
25 – 27 May BrixFest
BrixFest is a new event that replaces the long running Brixham Heritage Festival. LINK: Brix Fest 2013
26 May Prawle Fair
2pm on the village green – East Prawle, Devon's most southerly village. Prawle fair is one of the most popular events in the South Hams and is like stepping back in time with all the old favourite attractions such as swing boats, donkey rides, children's train ride, test your strength, slippery pole, hoopla, raffles, children's tug of war and lots more. LINK: www.prawlefair.co.uk
JUNE 2013 15-16 June Topsham Food Festival
An evening of local music, food and community on Topsham Quay. One of the aims of the Festival is to highlight Topsham as an outstanding food and drink destination as well as to celebrate our unique and special community spirit. LINK: www.topshamfoodfestival.org.uk
15 June Brixham Trawler Race
This quirky race in June is when the modern working fleet lets its hair down. Skippers dress the boats with bunting and battle it out on a two-lap course around Tor Bay. LINK: Brixham Trawler Race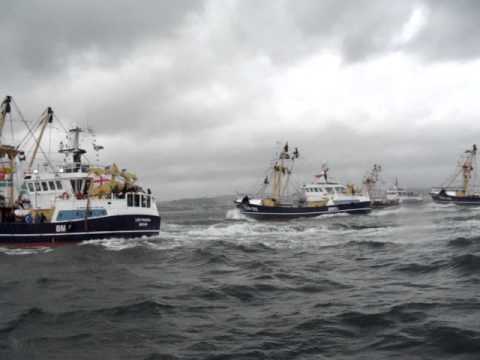 Brixham Trawler Race 2012 on board Sarah Louise
19-23 June Babbacombe Festival | Torquay
Take a look at the pictures from previous years on www.babbacombe.org and keep an eye on it as the programme for 2013 develops. It all kicks off with the Babbacombe Fayre as usual on the third Wednesday of June and features Dave Hanbury's fabulous charity event 'Fish and Chips' on the Downs with entertainment and activities all day long. LINK: Babbacombe Festival 2013
21-23 June Teignmouth Folk Festival
Folk festival in Teignmouth with numerous acts over three days with a fantastic atmosphere. LINK: www.teignmouthfolk.co.uk
23 June Torbay Half Marathon | Paignton & Torquay
June 23rd 2013 will see the 22nd running of this very popular seaside event, with demand for places steadily growing, early entry to this event is advised, as we may well be full before race day. LINK: www.torbayhalfmarathon.co.uk .
27-30 June The Tagore Festival
The festival is inspired by Rabindranath Tagore, the Nobel Prize-winner whose passions for the arts, education and ecology shaped the Dartington we know today. LINK: www.dartington.org/tagore-festival
29-30 June Kingswear Regatta
Two days of rowing races in Waterhead Creek at the annual Kingswear Regatta. LINK: www.kingswearregatta.co.uk
JULY 2013 5-15 July Ways With Words Festival
A major event in the national literary calendar, held in the stunning surrounds of the Dartington Hall Estate, near Totnes. LINK: www.wayswithwords.co.uk
5-6 July Exeter Craft Festival
The annual Craft Festival is held on Exeter's Cathedral Green. LINK: www.exetercraftfestival.co.uk
12-14 July Tiverton Balloon & Music Festival 2013
Returning bigger and better for 2013 with a fun-filled programme of over 35+ Musical acts, a Comedy Stage (Friday Night), 'Taste of the West' Food Pavilion, Westcountry Ales & Cider, Craft Stalls, Vintage Aircraft Displays, Mountain Bike Stunt Teams, Archery, Falconry, Fire & Light Shows, a Planetarium, workshops and of course, Mass Ascents featuring a whole host of colourful Hot Air Balloons including Special Shapes! LINK: www.tivertonballoonfestival.co.uk
21 July Pedal Car Grand Prix | Torquay
Watch the very competitive pedal car teams all striving to win top trophies in this 2 hour endurance race using nothing but ther own strength and fitness! Running along side this will be an arts and craft fayre, and live music. 10am – 4.30pm, Torre Abbey Meadows, Seafront, Torquay.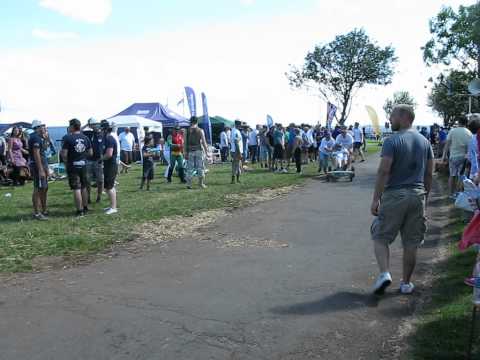 28 July Totnes & District Agricultural Show
One day Agricultural Show, Cattle, Sheep, un-affiliated Show Jumping. Food Hall, 70 Trade Stands, Craft marquee, Rabbits, Poultry, Main Ring events, Grand Parade. LINK: www.totnesshow.com
29 July – 4 August South Devon Crab Festival
The 2013 South Devon Crab Festival will run from 29 July to 4 August. Crab related events will be running throughout the week, finishing with the Shaldon Water Carnival on 3 August and the Crab Street Party on 4 August. LINK: www.visitsouthdevon.co.uk/south-devon-crab
South Devon Crab Festival
AUGUST 2013 2-9 August Sidmouth Folk Week
With over 600 events to choose from, Sidmouth Folk Week is unique. If you're new to Sidmouth, you're in for a treat. Imagine a festival that fills a beautiful little Regency seaside town… music flooding out of every doorway, colourful dancing on the esplanade, concerts of all sizes in every imaginable venue, and the best folk bands around. The festival ends with a torchlight procession and fireworks display along Sidmouth seafront. LINK: www.sidmouthfolkweek.co.uk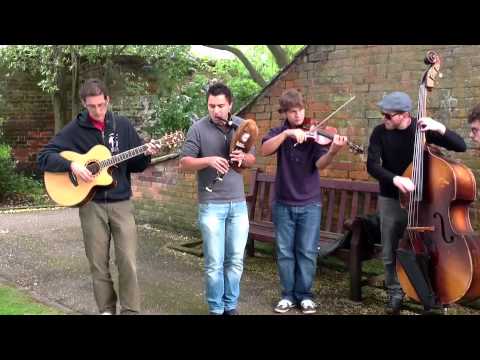 3 August Shaldon Water Carnival
We've got carnivals, and we've got regattas. But only in South Devon can you find a crazy, fun filled combination of the two, and it's a great attraction for the whole family. Shaldon Water Carnival is a ridiculously silly day of fun and revelry that's been going strong for over 50 years. LINK: www.shaldonwatercarnival.co.uk
6-10 August Dartmouth Shakespeare Week
The Inn Theatre Company is proud to present King Lear by William Shakespeare in the open air at Dartmouth Castle. Tickets from Dartmouth Tourist Information Centre – tel: 01803 834224 LINK: www.theinntheatrecompany.co.uk
10-18 August Paignton Regatta
Paignton Regatta is a good old-fashioned week of traditional seaside fun, mainly taking place on Paignton Green. The packed programme of events features rowing, athletics, cycling, cricket, tennis, rounders, live music, RNLI and coastguard demonstrations, fireworks, a fairground and a whole host of other fun and games for all the family. Sailing events take place during Torbay Week. LINK: Paignton Regatta
23-28 August Torbay Week
One of the best sailing regattas on the South Coast. Taking place August 23 – 28 2013, organised by the combined Yacht and Sailing Clubs of Torbay. The setting couldn't be better either, with the large, sheltered bay providing fantastic sailing conditions in a climate that is noted as being much warmer than the rest of the UK. Its horseshoe shape means lots of close-up spectating opportunities too. LINK: www.torbayweek.co.uk
23 August – 1 September Totnes Festival
A celebration of the hugely diverse range of events and activities that go on in and around this famous market town featuring music, the arts, performance, crafts, literature, fashion, film, food, ecology and alternative lifestyles LINK: www.totnesfestival.com
29-31 August Dartmouth Royal Regatta
3 days of sailing events, rowing events, a tennis tournament and an air display make up this years Port of Dartmouth Royal Regatta. Dartmouth is a famous yachting centre with a long maritime history. LINK: www.dartmouthregatta.co.uk
SEPTEMBER 2013 1 September, Cowes-Torquay-Cowes Powerboat Race
The challenge is on … The holy grail for the world's racing star crews is to win the 225 mile Cowes-Torquay-Cowes Powerboat Race! LINK: Cowes-Torquay-Cowes Powerboat Race 2013
Dates T.B.C. – September Pride Torbay
Pride Torbay is Torquay's annual gay pride event. As always, the programme does its best to exploit Torquay's seaside setting, with beach picnics, pool parties and boat trips all scheduled. And if the weather's lacklustre, take cover under the pink-coloured big top and watch outrageous circus acts perform at Cirque Du So Gay! LINK: www.pridetorbay.co.uk
7 September Kingsbridge Show | South Devon
The last agricultural show in the region's rural calendar, featuring livestock, entertainment, show jumping, craft, food and drink marquees. LINK: www.kingsbridgeshow.co.uk
7 September Fishstock Brixham 2013
Celebrate Brixham's Fishing and Seafood Heritage, with chefs' demonstrations, cookery classes for children and a mix of musicians and entertainers that will delight everyone. One day event, 11am – 11pm. LINK: www.fishstockbrixham.co.uk
10 September Widecombe Fair | Widecombe in the Moor
First held in the 1850′s, Widecombe now attracts many thousands of visitors. The famous folk song recalls the story of Uncle Tom Cobley and his friends riding to Widecombe Fair on a grey mare. Needless to say, he and his faithful nag will be there again this year along with a range of animals and local produce. 9am till late… LINK: www.widecombefair.com
14 September Ashburton Food & Drink Festival
Ashburton has long been known as a great place for food with Farmer's markets, Deli's, Restaurants, Wine Bars, Cafe's, Butchers, Artisan Bakers, Fishmongers, Food shops, a Cookery School and some of Europe's finest food producers on our doorstep. With so much fabulous food and drink around we should celebrate it, and so 2012 sees the return of the Ashburton Food & Drink Festival. On Saturday 14th September 2013, St. Lawrence Lane in the heart of Ashburton town centre will be closed to traffic for the day and over 40 exhibitors of local produce will line the street offerings the very best in local food & drink. 10am – 4pm. LINK: www.ashburtonfoodfestival.co.uk
15-22 September Agatha Christie Festival | Torquay
Murder-mystery dinner dances, tea dances, river and sea cruises, talks, seminars, plays and films, and a classic car treasure hunt. LINK: Agatha Christie Festival
20-22 September Abbfest | Abbotskerswell
An annual three day ale and cider extravaganza held between Abbotskerswell and Ipplepen. Scores of Devon breweries take part each year, showcasing in excess of 120 ales and more than a dozen ciders. Live entertainment is laid on throughout the weekend and more than 60 Devon food and craft stalls provide the perfect place to find an early Christmas present. LINK: www.abbfest.org
OCTOBER 2013 9 October Tavistock Goose Fair
Market traders and showmen from all over the country come to town to celebrate this ancient Goose Fair dating back to the 12th Century and held every second Wednesday in October. The fair attracts market traders and showmen from all over the country. Stalls and side-shows are set up in the centre of the Town, and the adjacent roads are filed with over 200 traders. LINK: Tavistock Goose Fair
25-27 October Dartmouth Food Festival
Foodie extravaganza featuring celebrity chefs, parties, food markets, tasting shacks, demonstrations and special events. Three days of food heaven in Dartmouth plus a range of evening events in the week leading up, including food demos from Mitch Tonks, TV chef/author/restaurateur, Jane Baxter (Riverford Field Kitchen), Valentine Warner, Mark Hix, Tom Parker-Bowles and Dartmouth newcomer, Alan Murchison. LINK: www.dartmouthfoodfestival.com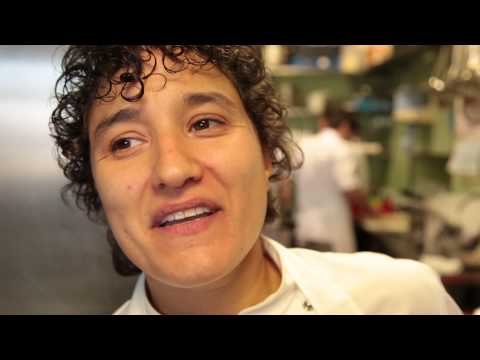 NOVEMBER 2013
5 November Tar Barrel Rolling | Ottery St Mary, Devon
A traditional custom featuring 17 tar-soaked barrels which are lit and carried around the streets of the town. The true origin of the event is unclear but theories range attempts to ward off evil spirits, through to a signal to warn of the Spanish Armada. Event includes a funfair and a massive bonfire ignited on the banks of the River Otter. LINK: www.otterytarbarrels.co.uk
15-17 November Teignmouth Jazz Festival
Hugely popular annual Jazz Festival featuring well known and highly regarded performers. LINK: www.teignmouthjazz.org